Parafianovo Dedication
Courtesy JewishGen
These pictures were taken at the opening of Memorial for the Jewish Victims of Holocaust in Paraf'yanovo at the beginning of July 4, 2005. The project was founded by Lazarus Charitable Foundation from England and one local non-Jewish businessman from Lida, Belarus. The Mayor of Paraf'yanovo was very helpful. The site was discovered two years ago. It was a piece of abandoned land behind the local grocery store. See map below: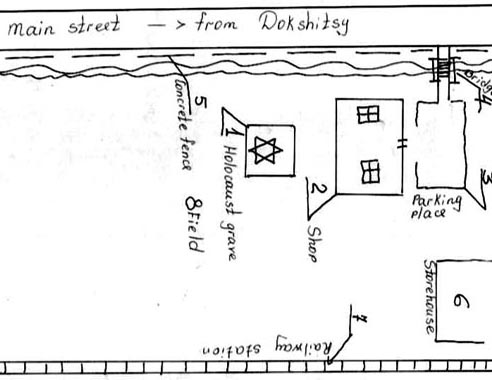 Following officials were present at the ceremony:
First secretary of Israeli embassy – Igal Koyfman;
Head of American Jewish Distribution Committee in Belarus ("The JOINT") – Marina Fromer;
Head of Jewish Agency for Israel (Sochnut) in Belarus – Alla Shick;
Directors of Charitable trust "Mark Simon Lazarus"- Diana and Michael Lazarus, England;
Head of Dokshitzy's administration – Viktor Apanasevich;
Co-director of Holocaust's victims Commemorative Commission – Yuri Dorn.
Head of Dokshitzy's authority was there because Paraf'yanova is in Dokshitzt's district and both of these towns have the same local government.
Head of Dokshitzy administration is giving a speach, Mr. and Mrs. Lazarus, Mr. Yuri Dorn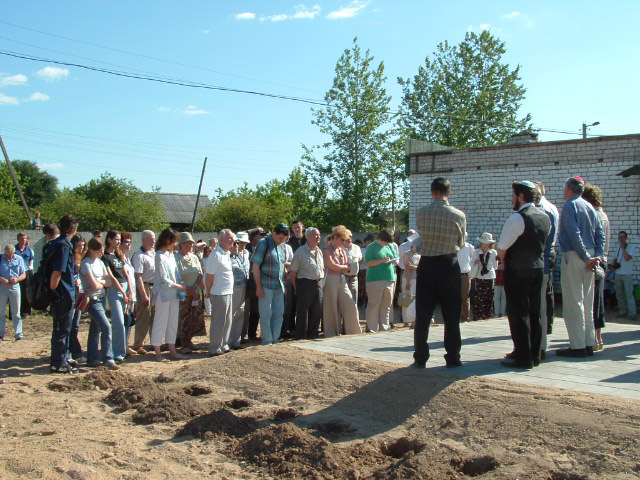 Meeting dedicated to the opening of memorial victims of Holocaust.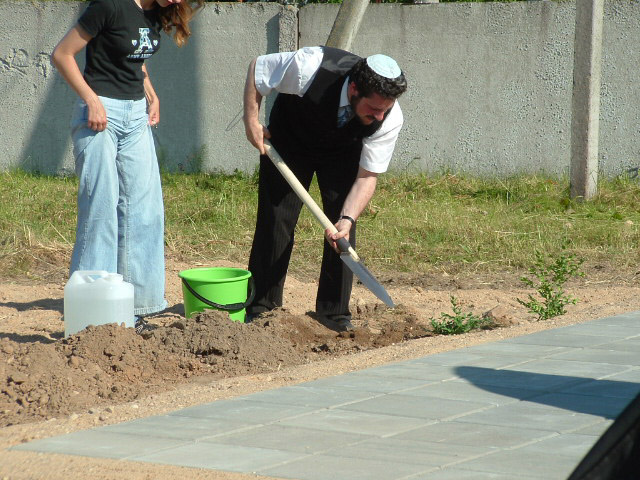 Planting trees around the memorial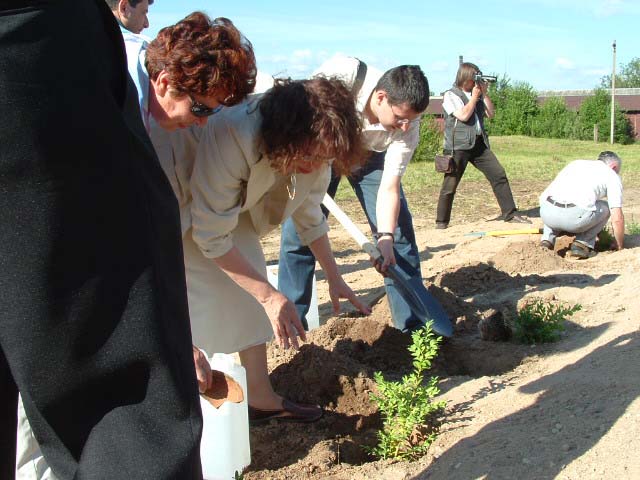 Planting trees around the memorial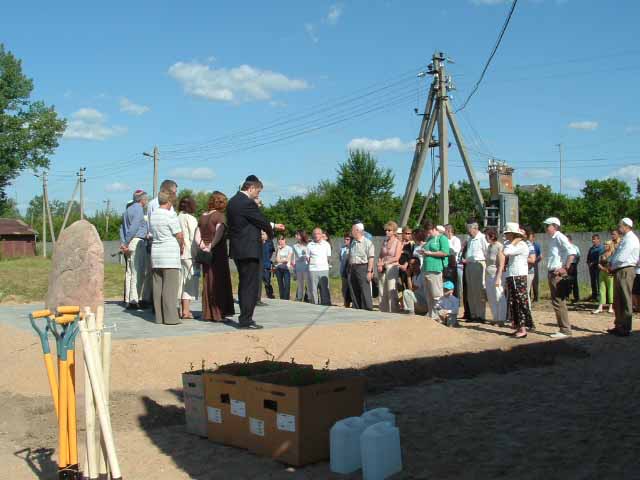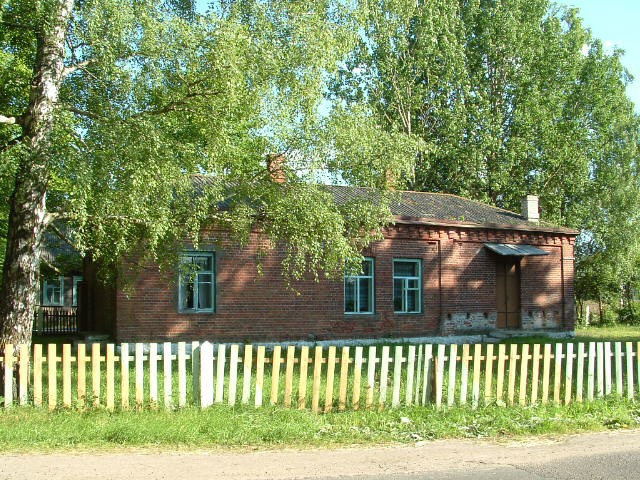 Paraf'yanova publuc library, former Jewish residence parafiyanovo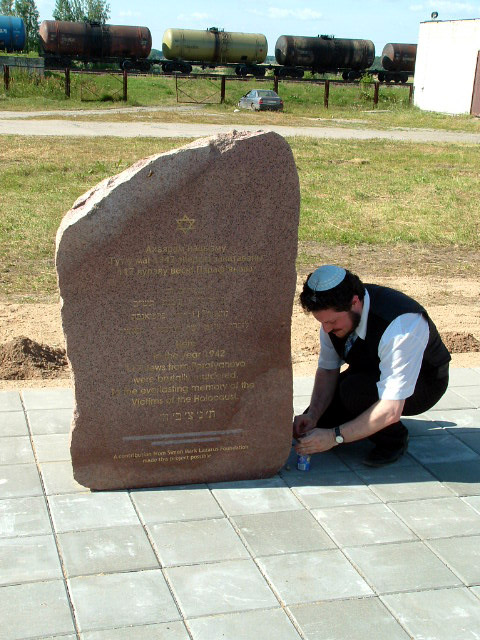 Rabbi Grisha Abramovich is lightning candle Zikaron by the monument
"Here in the year 1942 171 Jews from Parafynova were brutally mudered. To the everlasting memory of the victims of the Holocaust."
At the bottom of the stone: "A contribution from Simon Mark Lazarus foundation made this project possible"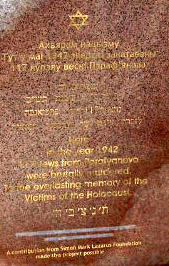 (Higher contast image of Monument)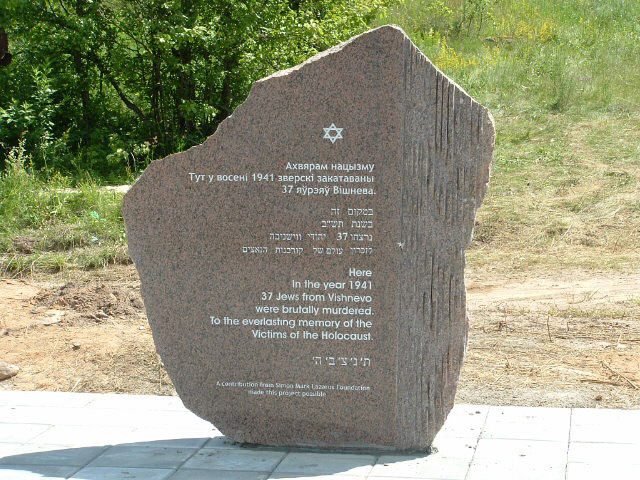 The above is a picture of a monument that has been erected in Vishnevo. It is exact copy of monument in Paraf'yanovo. The last two lines said "It was contributed by Mark Simon Lazarus Foundation, England". The only difference is the number of victims. In Paraf'yanovo it is 117.
Below are current pictures of remnants of old Jewish cemetery in Dokshitsy.