Jews of Nesvizh
Sixteen Jewish families settled in Nieśwież at the end of the 16th century. At the end of the 19th century the local Jews numbered 4,687 and comprised 44.5 percent of the total population of the town. From the beginning of the 20th century until the outbreak of World War II the local Jewish population ranged from 3,300 to 4,000 or 35-45 percent of the total population.
The town had Yiddish and Hebrew schools, a Talmud Torah, and a Jewish library. In September 1939, in the wake of the Molotov-Ribbentrop Pact, Nieśwież was annexed to the USSR.
Nieśwież was occupied by the Germans on June 27, 1941. After a number of mass murders of local Jews the Germans forced the remaining Jews into a ghetto that was established, in early November of that year, by surrounding a synagogue with a fence. On July 22, 1942 the Germans, together with their Belarusian accomplices, began to liquidate the ghetto. When inmates of the ghetto refused to obey German orders, the Germans opened fire. This was met with armed resistance. Many of the ghetto's Jews were wounded or killed in the revolt, but dozens of Germans and their Belarusian helpers were also killed. About 25 of the resisters escaped to the forest and joined Soviet partisan units. Nieświeź was liberated by the Red Army in July 1944.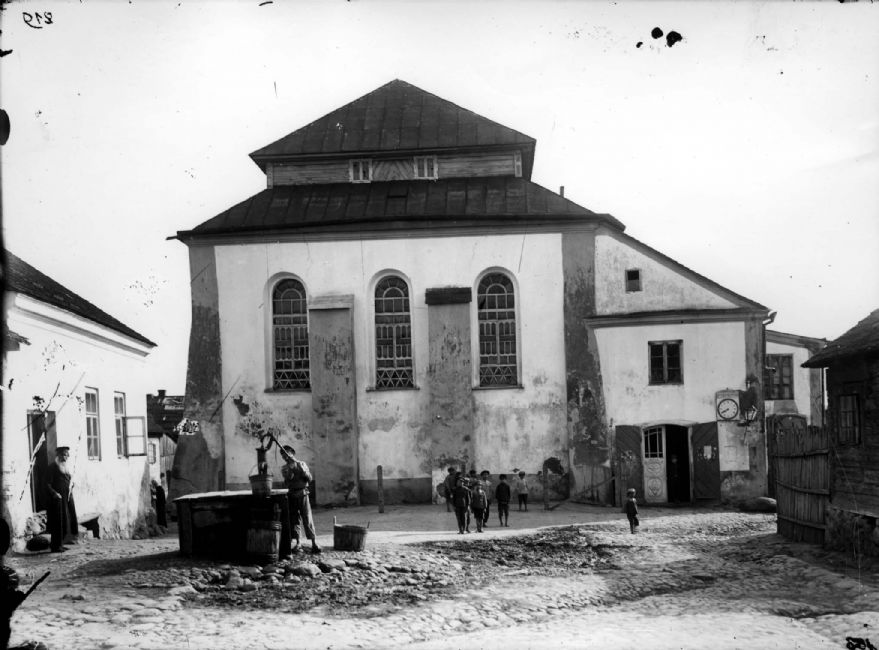 Nesvizh Shul